Notre Dame Fire 15 April 2019.
Written by James M'Kenzie-Hall
On the evening of Monday 15 April 2019 the roof and spire of Notre Dame Cathedral caught fire. By 18H45 strong winds fanned the flames and soon the whole structure was threatened with destruction.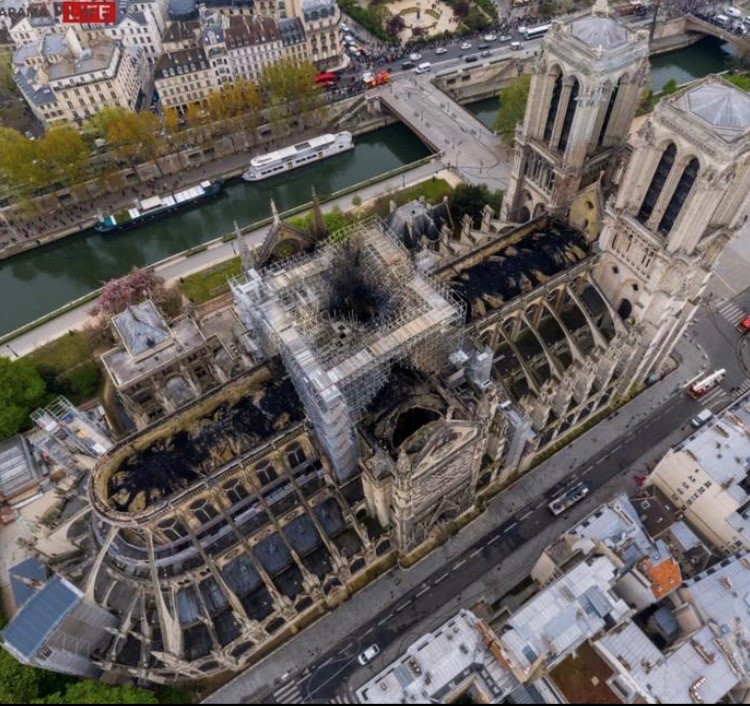 The wooden spire collapsed at 19H49 and the fire threatened to reach the towers. Firefighters worked through the night to bring the blaze under control. At one point during the night it looked like the whole building might be lost as flames were spotted in one of the bell towers.
Fortunately firefighters extinguished the flames which had reached one of the bell towers and by 10am on Tuesday morning the immediate danger was over. However, the task of repair and reconstruction will take many years to complete.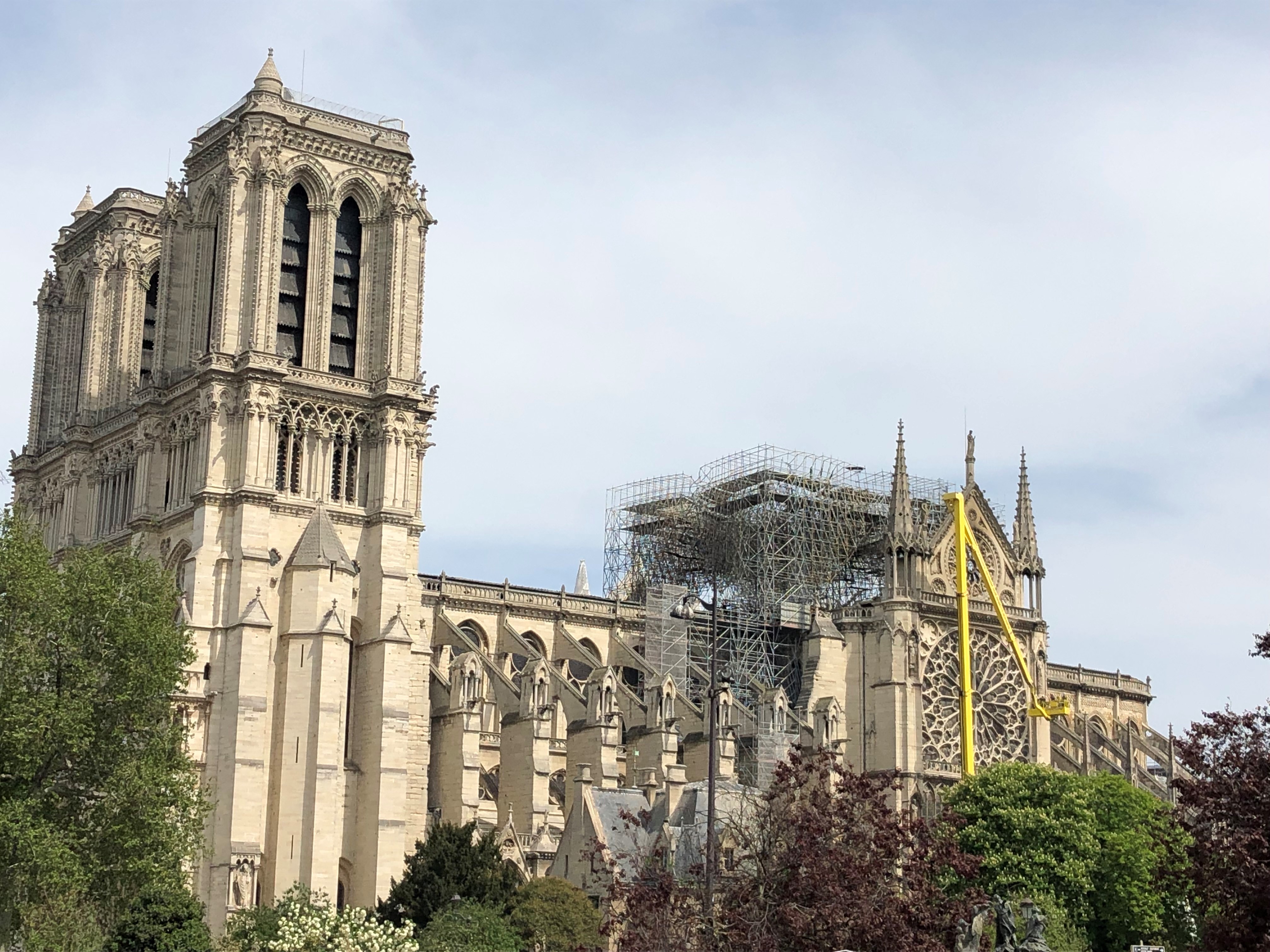 The wooden roof was destroyed but the stone vault underneath held firm and saved the cathedral from complete destruction.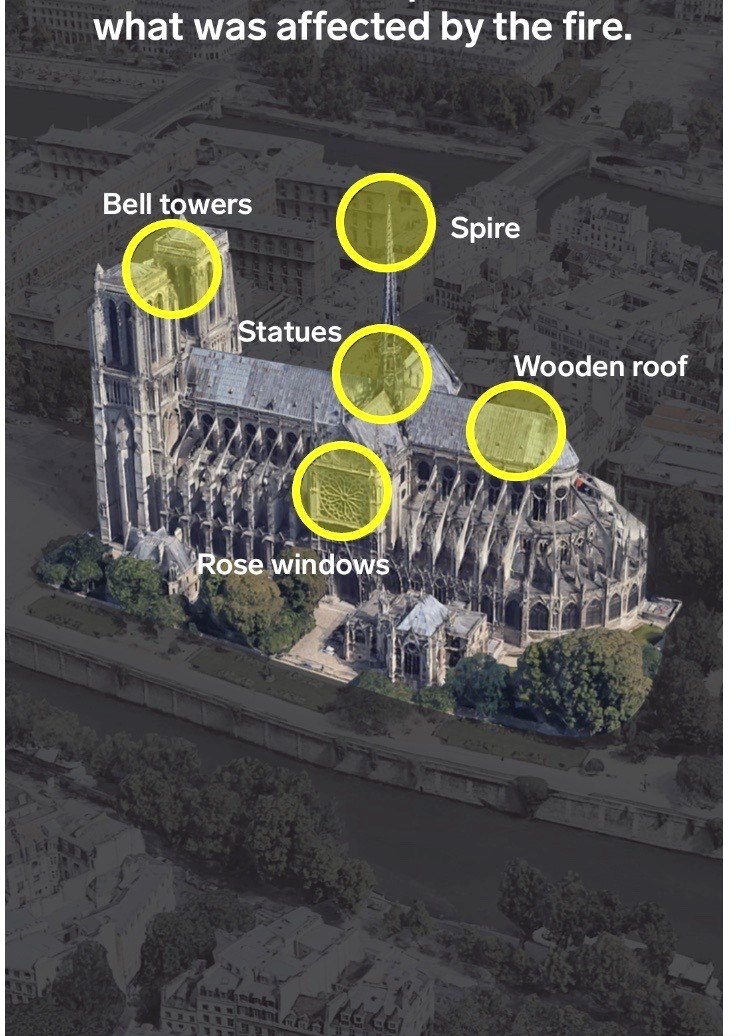 Notre Dame cathedral stands on an island in the middle of the River Seine. A more detailed history of the Cathedral can be seen in my Notre Dame Walk listed under 'Writing'.